COMPLIANCE CERTIFICATE SEARCHES
CALL 0845 860 1331
DOES YOUR HOME HAVE A BUILDING COMPLETION CERTIFICATE FOR AN EXTENSION , LOFT CONVERSION , or GARAGE CONVERSION THAT WAS CARRIED OUT . ?
It is also a requirement to have compliance certificates for the Gas and Electrical Installations and Doors and Windows . If you do not have the necessary Compliance Certificates when you want to sell your house in the future , it may render your property as unsaleable .
We can carry out the necessary investigations to see if your compliance certificates exist and who was responsible for issuing them at a cost of £250.00 plus any disbursement fees . Please fill out the application form at the bottom of this page and pay the application fee and we will start the investigation .
GARAGE CONVERSIONS
Like home extensions, a garage conversion to make a living space is a complex building project and you should seek professional advice from an architect or building contractor and check with your local council building control team before starting. Particular attention will need to be paid to the following when drawing up plans: Foundations – often the foundations of a garage are not deep enough to handle the extra weight of floors, walls and ceilings so will need to be tested to see what strengthening is needed. Infilling door opening – should include suitable foundations, damp course, weather proofing and insulation. Structural strength – often garage walls are of single layer of bricks which may not be suitable to carry an additional floor, new roof or additional insulation. Weather proofing and insulation – the garage will need to be weather proofed and insulated if it is to be used as a living space. Windows and ventilation – windows will need to meet minimum energy efficiency standards and have adequate ventilation provided Watch our video on garage conversion to find out more.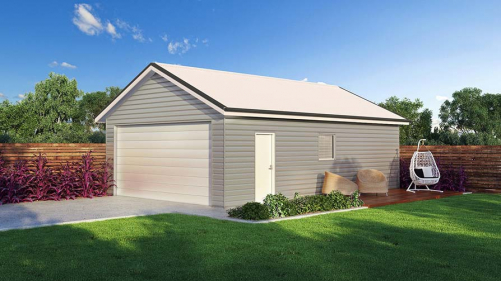 LOFT CONVERSIONS
Converting the space under the roof of your home can be a cost effective way of creating extra bedrooms or living areas. But not all lofts are suitable for conversion. As a first step you should check the following: Height: Is there enough room in your loft to stand comfortably? For your loft to be classified as a bedroom once converted you will ideally need a minimum of 2m headroom – but remember this will be after new floors, beams and panelling have been fitted, which may take up another 300mm of headroom. Floor space: Is the floor area large enough to make a useable room? Utilities: Would any chimneys, tanks, pipes or services require moving to create a usable space? If your unconverted loft space is too low, too small or has too many utilities it may still be possible to convert it, but it will be much more complex (and expensive).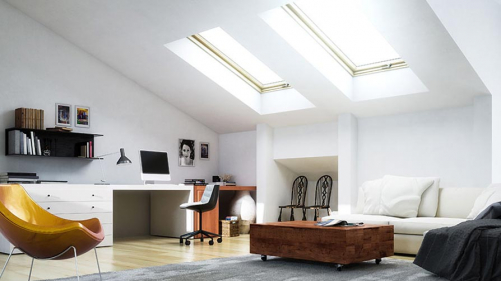 EXTENSIONS
An extension will have a major effect on your home, garden and neighbours and may well need building regulations approval, even if it doesn't need Planning Permission. In drawing up plans you will need to look at how it would affect things like access to your home and garden, movement in and around your home and the natural light in existing rooms. You will also need to consider what building materials to use – particularly if your home was built using unusual construction techniques or materials. Once you have decided your home is suitable for an extension you should get plans drawn up by an architect or building designer and get them approved by your local council's building control team before starting work. Plans & details for your extension should cover Foundations – ground conditions, depth, damp proofing and radon protection Floors and walls – structure and strengthening, insulation and sound proofing Roofs – flat or pitched, insulation, supports and beams, headroom Drainage – connections to existing drains, manholes and water supply Electrics, power and heating Windows, doors and ventilation and disabled accessibility Fire safety – escape routes and smoke detectors. In addition if an extension is planned to be two or more storeys, the plans will also need to cover Stairs, handrails and bannisters Sound-proofing – particularly in any sleeping accommodation Fire escape – from upper floors